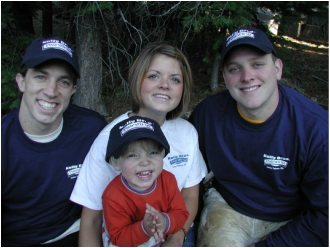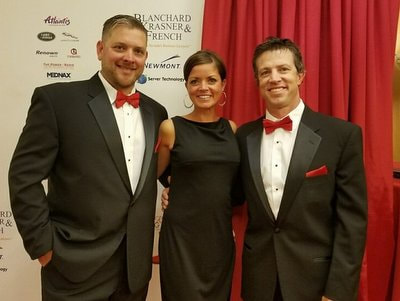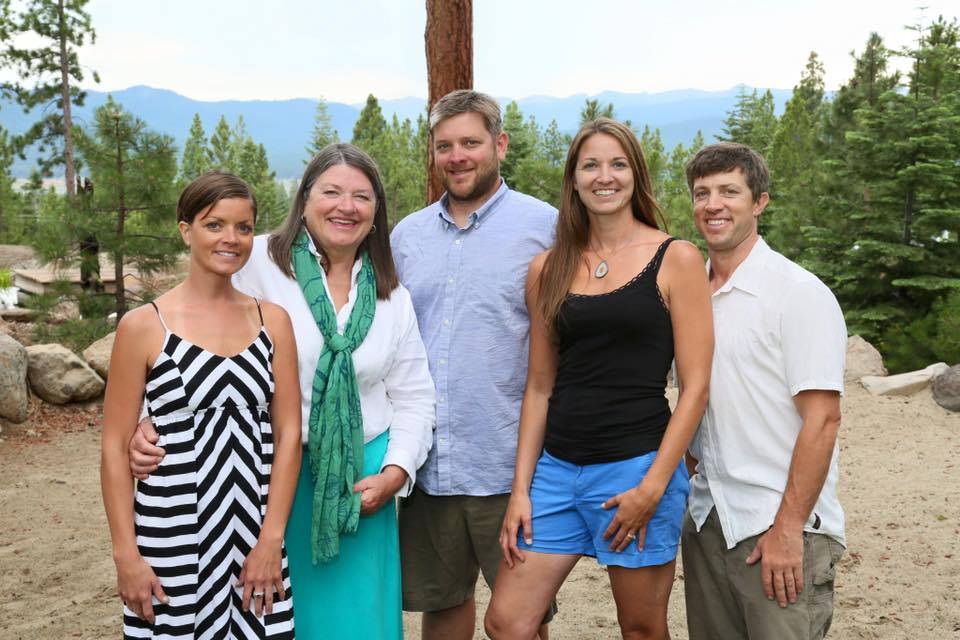 It begins with passion. 
The Story of Kelly Brothers
With an office in the extra bedroom, we began putting ideas and philosophies together. We had a truck and a few acquaintances at the local paint store. Our tools were limited but our spirit was limitless. Flyers and word of mouth spread the news we were in business. It got out "the new kids in town" were serious and pretty darn good painters and businessmen. Our professionalism was proved with honesty and integrity and we had a sense of humor, too. We could laugh at ourselves and ask for forgiveness. We were businessmen in training. Most people were kind and we did our darndest to create customer satisfaction.
The perfect palette.
Born To Color The World
In 2002 our sister, Erin showed up with armloads of talent and stamina. She helped people fine-tune their self-expression and color their worlds with comfort, class and customer satisfaction. Customer satisfaction- those were big words for us. It was important to never leave a job without it.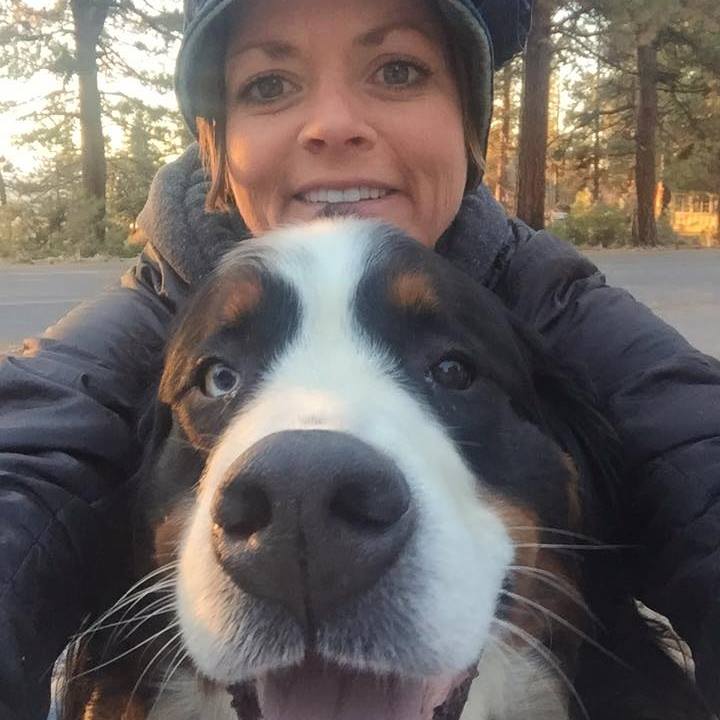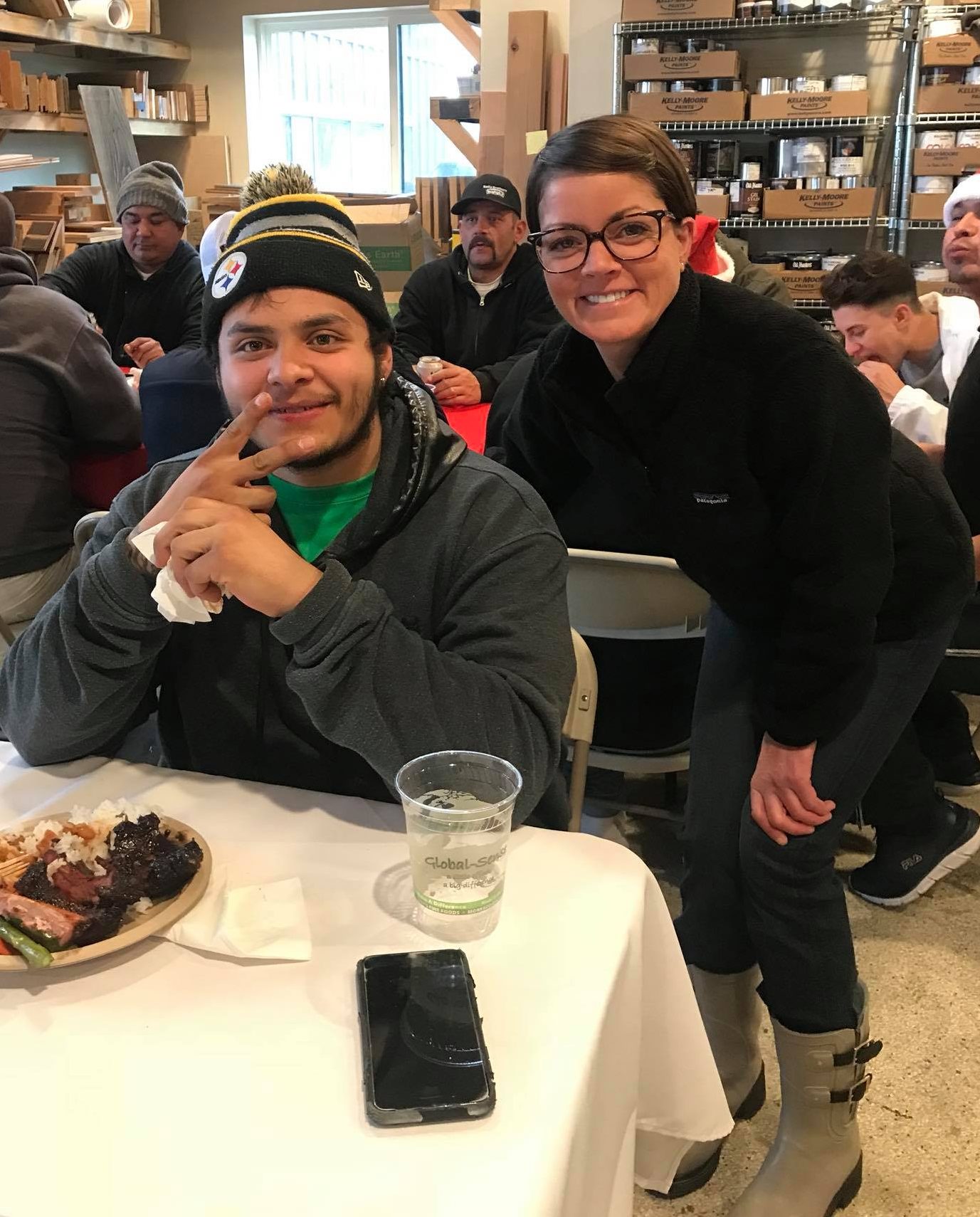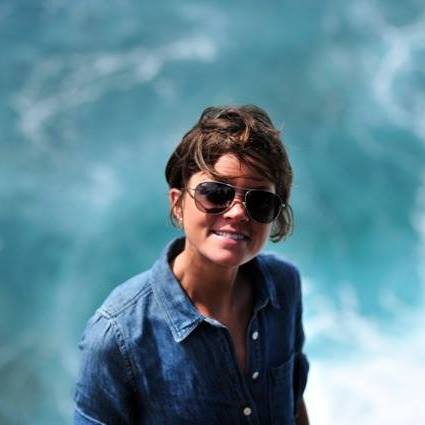 Important To Give Back
Our Mom arrived in Tahoe in 2003 with the desire to help us succeed. She was determined to help us make it. She also told us it was important to give back. So we started giving back, baby steps here and there to let the Tahoe community know we appreciated them. A team sponsorship, a raffle prize or a donation to a non-profit. Our mom told us, "What you appreciate, appreciates." Good advice, Mom. In 2008 we won the North Lake Tahoe Chamber Small Business of the Year Award. They were beginning to appreciate us.
Tid-Bits From Dad
Our Dad had been in the grocery business for over 30 years in Toledo, Ohio. In the grocery business if you did everything right you made a penny on a dollar. Margins were slim and elbow grease was plenty. This was the philosophy we were raised on. Along with the work ethic that you didn't go home until the job was done and the customer was happy.  When Dad arrived in Tahoe in 2005 he became the payroll officer, always reminding us about overtime and accurate paperwork. Inventory was to be accounted for at all times. You surrounded yourself with good people and allowed them to use their talents. When he wasn't at the office he was with his grandchildren, picking them up, feeding them and entertaining them in all fashions of hilarity. He had five amazing years in Tahoe loving his family and teaching them life skills. He was a life well lived, and a father well loved.
It's All In The Family
We have a sister, Jill, who lives in Toledo. She is our Ohio roots raising our niece and nephew with her husband Jade. Due to our sister's generosity and our father's legacy to leave us the land that was paid for we were able to build our office building and paint booth in the Pioneer Center at 11020 Trails End Court, Truckee, CA.
Award Winning
Before we broke ground on the new building we were happy to receive two more awards: The 2012 Truckee Chamber Business of the Year Award in our category and the Painting and Decorating Contractors of America (PDCA) award for Picture It Painted Professionally. We won a national award for our work on the Martis Camp Lodge. We appreciated being acknowledged.
We're Growing
Starting in 2012 we built our own office building with the expertise of Jason Schultz. About this time our drywall division started taking off, which was a good thing because we then had excellent surfaces to paint on and tools to repair damaged walls. In 2013, Mark Dickson appeared and wanted to merge with KBP to create renewable energy in our community. Our philosophies were the same and we had a great partnership and installed solar to our office.  Currently, Kelly Brothers Painting and Simple Power Solar share a space in Reno at 2187 Market Street Reno NV.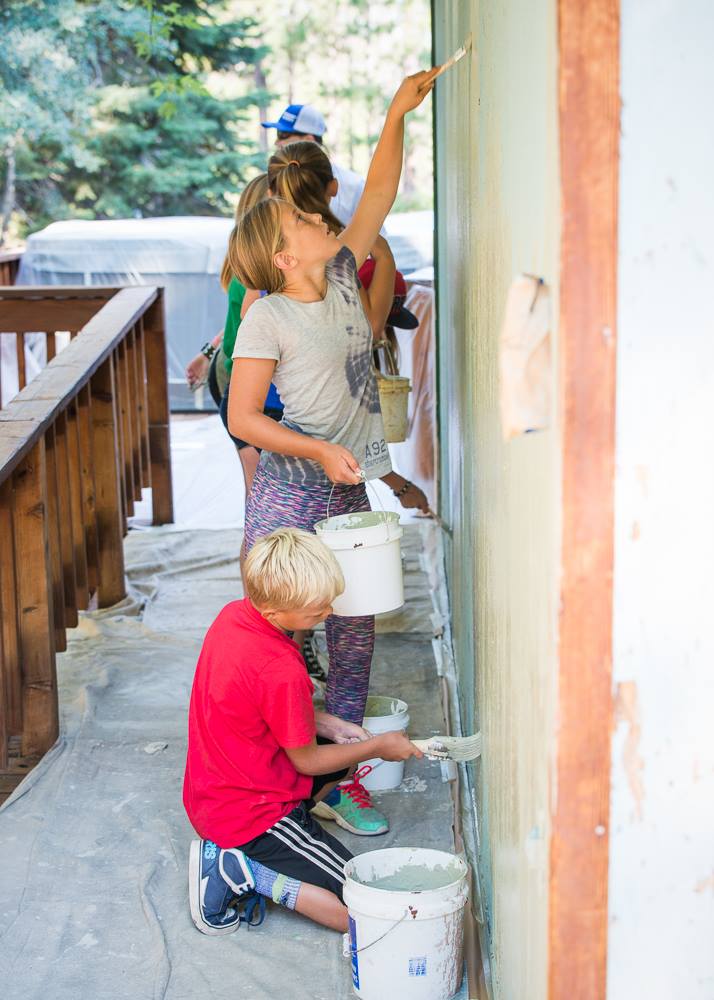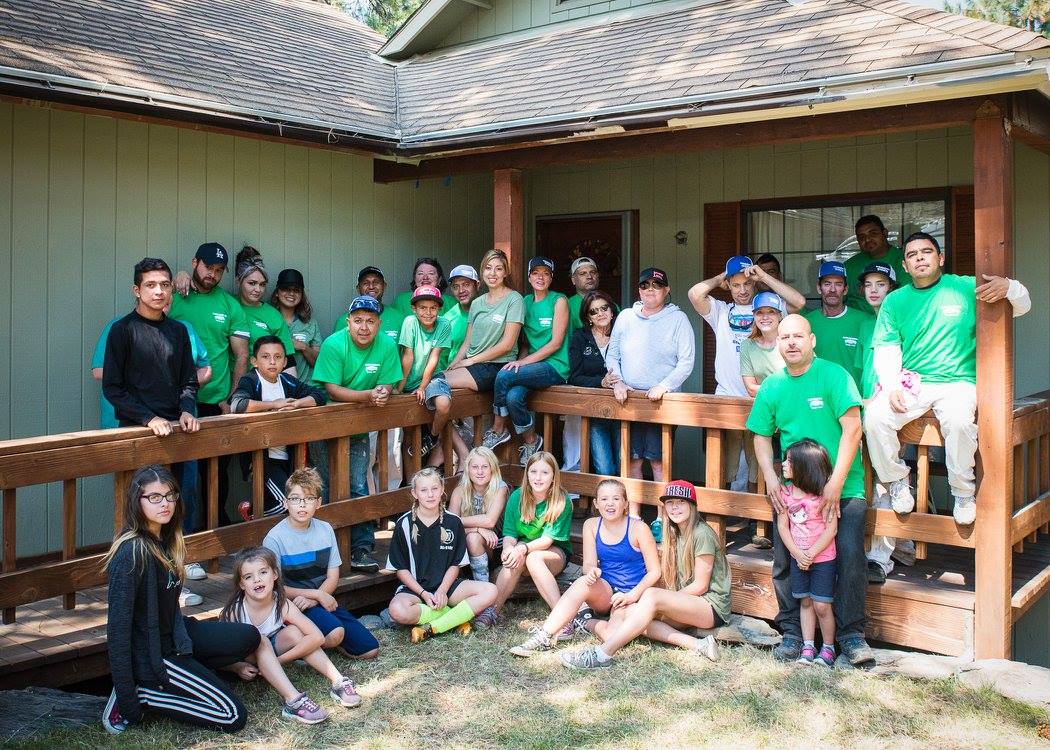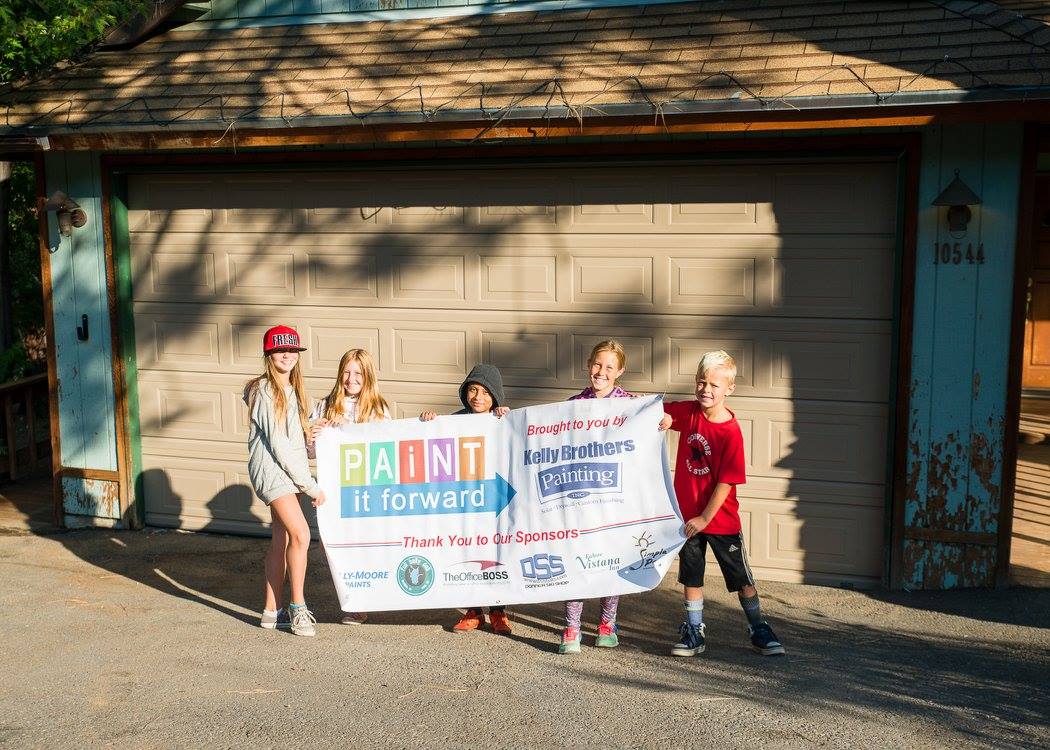 Giving back. 
Community Projects
While all this was going on with the new divisions we were still out in the community doing our best to give back where needed. We created many opportunities to help local organizations and to celebrate others. We hope you will take time to look at our community page where we have dedicated space to show our community projects.
Continue To Expand Our Vision
Since establishing the business in 2002, the Kelly family still continues to expand its vision of what a quality business can be to customers, the building industry and our community.  Kelly Brothers have worked with "the best of the best" providing reliability, quality, and detail wrapped in systems that stay on schedule and achieves customer satisfaction. Building a repeat customer base over the years has brought a family-like relationship to the business. People trust the Kelly family brand and share this loyalty with others. Take Time to View Our KBP TEAM, We're Proud of them.
Thanks for taking time to get to know us a little better!
– The Kelly Family 2018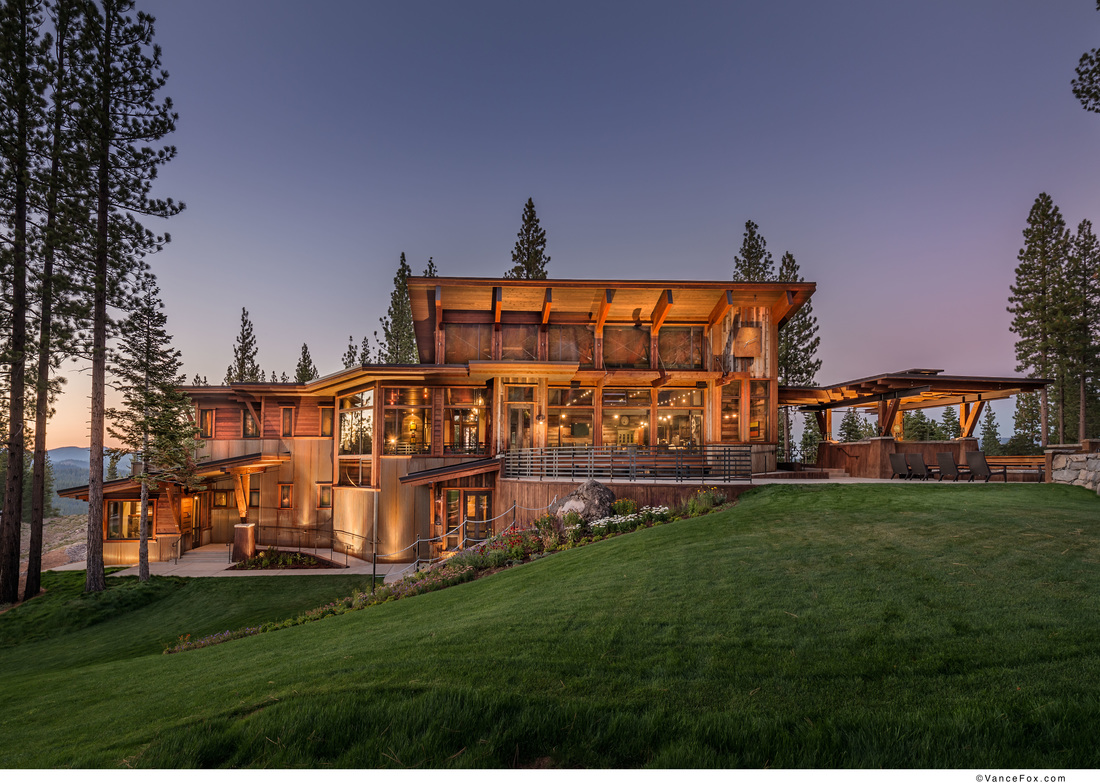 Tell us more about your project. Schedule a free estimate to get started!